JumpStart 3D Virtual World (World of Jumpstart) DISCONTINUED.
I recently went to revisit the amazing World Of Jumpstart a couple years later and had noticed the game was no one online as Flash but now Download able?
I quickly discovered that their multiplayer servers for the game were shutdown by some tests.. As much as I wanted to believe that the game was not discontinued I did alot of research my self and could not find any information about this.
After a couple weeks of deep research I remembered that JumpStart has their own Support Number & Email, I decided to email them asking about the game and I sadly got confirmation that is was Discontinued, you can look at the image for proof of the email.
*I thought I was post this just in case many were wondering when researching*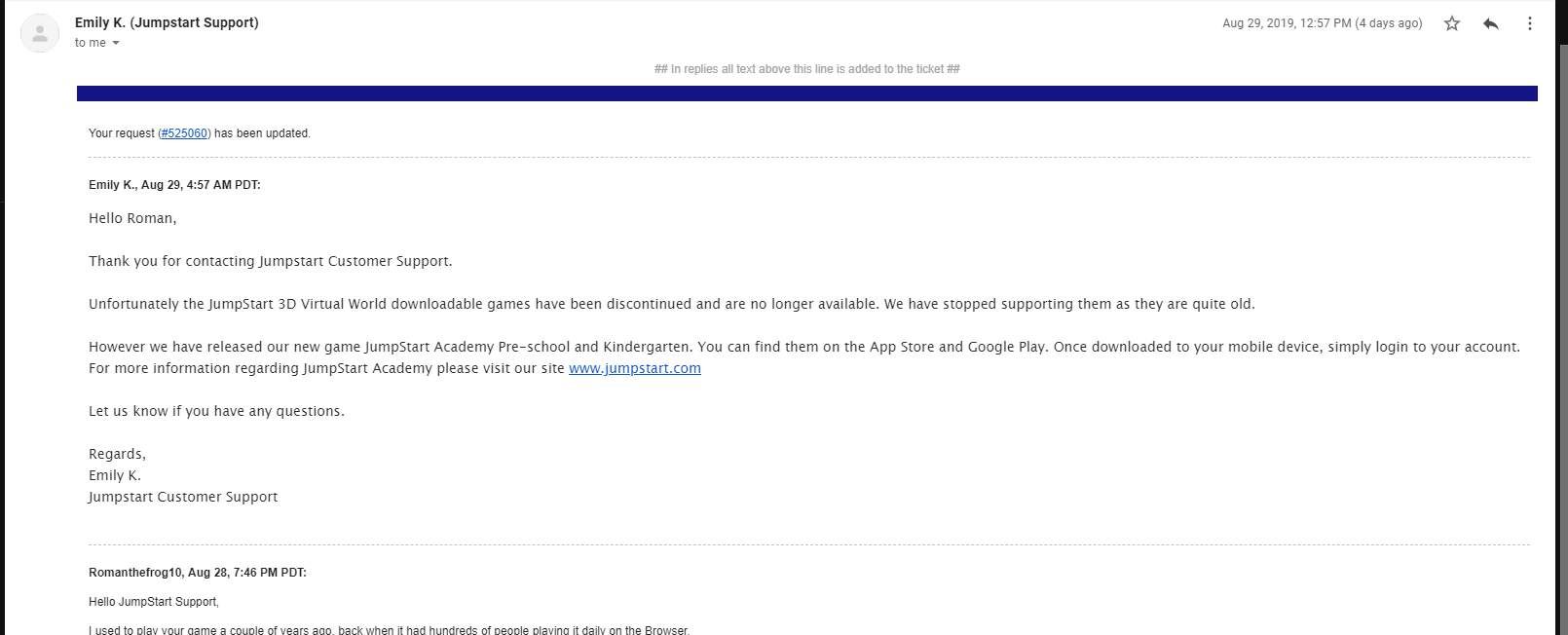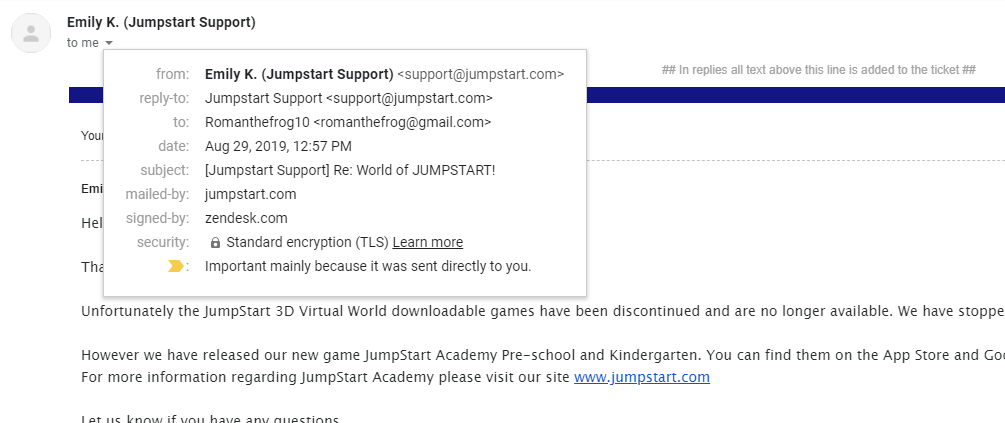 Its sad to see the World Of Jumpstart go, it was quite old and the older it got the closer it got to being discontinued..
TL;DR: The World of JumpStart is officially DISCONTINUED as confirmed by their support after finding no confirmation anywhere online..